Services | Title Insurance
​Purchasing a home is one of life's most gratifying experiences, and likely the biggest investment you will ever make in your lifetime. Whether you are purchasing your first home, or your forever home, title insurance is the singular most valuable tool to protect the entirety of your investment.
Title is the legal right to own and possess your property to the exclusion of all others:
To begin, when a person possesses "title" to a piece of property, they possess a legal right of ownership and possession over the land. However, how do you truly know if the person selling you this piece of property actually possesses title to it? How do you know if the person from whom the Seller obtained the property truly possessed lawful title to it at that point in time? The answer is, you don't… and this is why the experienced real estate attorneys at Nittany Settlement Company, and their status as licensed Title Agents in the Commonwealth of Pennsylvania, is invaluable to you throughout the purchasing process.
While you and your real estate agent are working and negotiating with the Seller, the Lender, the Home Inspector, and a myriad of other people involved in your real estate transaction, the experienced attorneys at Nittany Settlement are doing a detailed search of the public records (called an examination of your property's chain of title) to determine whether the current Owner/Seller possesses lawful title to the property, and therefore, he or she is able to lawfully convey the property to you.
Now you may be thinking, "If Nittany Settlement is already doing all of this work for me, why do I need title insurance?" The answer is, any number or prior title problems can remain undisclosed, even after the most careful search of public records; and therefore, an undiscoverable title claim could result in a financial loss in addition to your ability to lawfully possess the property. A few examples of undiscoverable title claims include, but are not limited to: forged signatures in the chain of title by someone impersonating a previous seller, recording errors by the Recorder of Deeds Office, claims that a previous conveyance in the chain of title were made under duress and therefore unenforceable, and even claims by missing heirs and/or ex-spouses who purport to possess an equitable interest in the very property you wish to purchase.
This is why Title Insurance is so important; it will protect you and your real estate investment from discoverable, as well as undiscoverable, claims of title. This means, that if a claim of title were to ever be made against you and your right to possess the property to the exclusion of all others, your title insurance policy would step in and pay the lawyer (as well as the attorney fees) to defend your right to possess the property; and, even if a judgment is awarded in the favor of the person bringing the claim, your title insurance policy will cover the claim up to the amount invested in the property.
To determine the policy rate associated with your home purchase, please feel free to utilize the rate calculator below provided by Nittany Settlement Company's underwriter agency, Old Republic Title. Also, please feel free to contact Nittany Settlement Company if you wish to discuss title insurance in greater detail with a member of our experienced team.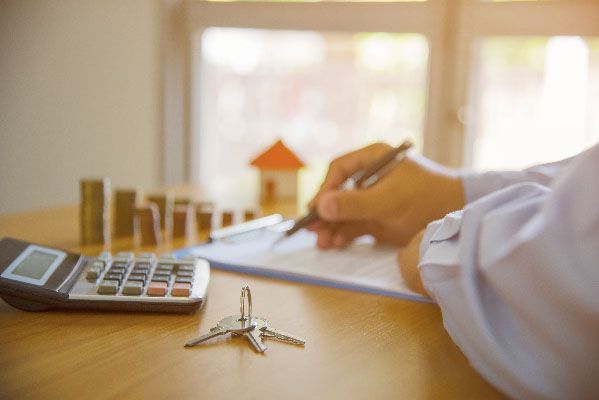 OUR SERVICES
---
Title Services
Settlement Services
For Sale By Owner
Purchase and Refinance
Notary Services
Legal Documentation Preparation